Forex Brokers Featured In New Online Directory
Sydney based Online Brokers Directory announced today the launch of their new website featuring Australian forex brokers, stock brokers, CFD providers and other financial services providers.
The founders of Online Brokers Directory have over 40 years' combined experience in the Australasian financial services industry and could see the benefit to both financial services providers and prospective clients with the comprehensive online reference portal they have created.
The directory showcases the array of retail broking services offered by operators licensed in Australia in the respective forex brokers, CFD Brokers, equities and option brokers, as well as other financial service providers like self-managed super fund managers. It gives visitors to the website the ability to search for, and easily make contact with, online brokers by specialty or location with ease, as well as access top-rated broker research material for their online trading or long term investing strategies.
Mr Stuart Young, Co-Founder of Online Brokers Directory said, "We did a survey of leading Australian financial services providers and prospective users of the website to derive the best solution possible for all users of it. Feedback received during the beta testing stage has been extremely positive from all involved." He went on to say, "We were particularly keen to make this a resource site full of rich media and constantly updated material that visitors to the site would not only find educational but a regular place to return to access additional trading information, special promotions and webinars."
In an interview with New DMA Media, the co-founders detailed how each featured broker, by updating their upcoming events and webinars in their profile, got to have these prominently 'featured' on the home page as well as in the events calendar and is proving to be a real hit with visitors to the site. The feedback has also been extremely favourable on the ease of comparing brokers from those featured taking the time to showcase their various rates and special feature offerings.
New DMA Media tested the platform by searching for the best online stock brokers to learn more about their business and to compare product offerings, trading features, profiles and reviews, with other brokers. They were surprised by the results but also the great user experience and ease of navigation both on desktop and mobile devices.
"The website needed to anticipate and incorporate all aspects expected to be encountered with such a comprehensive financial services directory site. This included, international visitors, strong social media interface for the sharing of media rich material featured, ease of comparing financial service providers as well as many other considerations" said Mr Young. He also commented as follows, when asked if this was the first of similar sites to be rolled our around the globe. "We have every intention of this being the first of a global roll out. We would be delighted to incorporate any feature suggested by users to enhance the visitor experience. It was the intention for this site to be the international benchmark for such Forex and CFD Brokers directory sites and leading Australian online stock brokers who have indicated they want to be a featured broker is testament that this is close to being achieved."
For more information on listed Forex and CFD brokers as well as featured Cryptocurrency Exchanges, please visit https://onlinebrokersdirectory.com.au
Media Contact Info:
Name: Mr Stuart Young
Organization: Online Brokers Directory
Address: Level 13, 167 Macquarie Street, Sydney, NSW 2000, Australia
Phone: +61-2-8880-5262
---
Immigration Agent Expects Continued Growth on Back of Census Data
Australian Immigration Agency, a leading Australian Immigration consultancy, expects the strong growth they are experiencing to continue due to the continued strength in immigration numbers recently released by The Australian Bureau of Statistics.
Mrs Ruby Fowdar, CEO of Australian Immigration Agency said, "We are a beneficiary of increasing immigration numbers as more people are needing the services of an expert immigration agent to assist gain entry into Australia" She went on to say, "The same is being experienced with Australians needing assistance in relocating to other countries where the entry documentation and issues encountered of some can be quite complex."
Migrants to Australia tended to live in Australia's two largest cities, Sydney and Melbourne, a trend seen in Australia since the late 1940s.  The 2016 Australian Census reported that just under half of all migrants in Australia lived in these two cities, with 1.4 million residents of Sydney being born overseas. The Australian Bureau of Statistics in their latest report on the 2016 Census confirms that there were 16,000 migrants arriving to Sydney each month alone.
Mrs Fowdar said, "We have been providing immigration services to local and international clients for several years now and there has been a marked increase in requests for our assistance in recent years. This increase in enquiry is in line with the growth in new arrivals seeking temporary and permanent residency in the country, as detailed in the latest Census data. We expect our strong revenue growth to continue as the enquiry level from those wanting to immigrate to Australia shows no sign of abating."
About Australian Immigration Agency 
Australian Immigration Agency (AIA) is a migration agent Brisbane residents true and they have a Immigration Agent Perth residents trust and service all major cities in between. They are experts in Australian migration law and provide professional advice to onshore and offshore applicant and personally assist with both temporary and permanent residency visas, as well as Partner Visa applications and Investor Visa submissions.
Australian Immigration Agency have office locations and are recognised Immigration Agent Melbourne, Brisbane and Perth.
To learn more about the Australian Immigration Agency and their 189 visa services visit the website
Media Contact Info:
Name: Mrs Ruby Fowdar      Email: info@australianimmigrationagency.com
Organization: Australian Immigration Agency     MARN: 1173926    Telephone: +61 (7) 3012 6676
Address: Level 54, 111 Eagle Street, Brisbane QLD Australia 4000
---
Best Price Rubbish Removal Committed To Recycling
Best Price Rubbish Removal in a communique with their clients confirmed their commitment to increased levels of recycling in all rubbish and waste collected.

Recycling has become a pivotal part of modern life in 2018. With so much waste and rubbish being produced daily, corporate entities and local businesses alike are accepting their responsibility in playing a big part in helping mother earth by recycling as much as possible.
Australians generate in the order of 48 million tonnes of waste and only circa half of that gets recycled. Best Price Rubbish Removal, a leading rubbish removal company located in Sydney have confirmed their commitment to recycling. The company has stated that one of their core corporate values is their commitment to contributing to a better environment.
Best Price Rubbish Removal Sydney business practices are aligned closely with that of local government to contribute in any way possible to making the world a better place. One of our initiatives is the focus on responsible recycling. Doing what we can to create a more sustainable future.
Mr Marcus White, new business manager at Best Price Rubbish Removal said, "Our goal is to reduce waste dumped in landfills in any way possible. Reducing the carbon footprint in our local area and lessen the impact on the environment. Commonly recycled across the country include aluminium, plastic bottles, newspaper, corrugated cardboard and steel cans. We encourage all households in Sydney to take recycling into their own hands and together with us create a cleaner and more sustainable world."
About Best Price Rubbish Removal
Based in Sydney, Best Price Rubbish Removal are an established office rubbish removal company. They specialise in the removal of rubbish, waste, green waste and any junk found within households, offices and construction sites.
Best Price Rubbish Removal is one of only a few in Sydney that are a full-service rubbish removal company. It disposes of any type of rubbish ranging from home, office, commercial premises, industrial operations and warehouses.
The company prides itself on personal service and customer care. It specialises in offering hand loading services across Sydney and its outlying suburbs.
To learn more about Best Price Rubbish Removal visit the website here: https://bestpricerubbishremoval.com.au
Media Contact Info:
Name: Mr Marcus White                                                                                                                                                                              Organization: Best Price Rubbish Removal
Address: Level 32, George Street, Sydney, NSW 2000, Australia
Phone: +61 0421818182
---
Hiring of The Classic Tiffany Chair Still Popular For Melbourne Weddings
Leading Melbourne event hire company, The Party Hire Group, also providing wedding chairs hire Sydney wide confirms the trend is continuing to grow for weddings event planners hiring The Tiffany Chair for guests to sit on at weddings they arrange.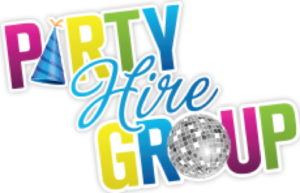 The tiffany chair, also know as the Chivari chair, is the most elegant event chair available for hire. This chair is the most sought after for weddings and engagement parties in Sydney. The Chivari chair can transform a wedding setting, offering pure beauty and comfort. For those wanting a more modern look than the traditional white or gold tiffany chair hire, the clear tiffany chair, especially for wedding receptions is increasing in popularity.
The modern Tiffany chair look is very much in line with its original design crafted in 1855. They look extremely stylish, are very practical and exceptionally comfortable to sit on for long periods, as required for corporate and celebratory events.
Lavish events held across Sydney, and other cities of Australia, require large numbers of tables and chairs. Event organisers have been able to accommodate this by engaging specialist hire companies like The Hire Group that provide tiffany chair hire Sydney wide.
The Tiffany chair was designed in 1807 by Italian designer Giuseppe Gaetano Descalzi. The designer lived in the town of Chiavari, on the northwestern Italian coast. Because of its design origins, the chair is also known as a Chiavari chairs.
The chair was accepted as a great design then that became known as the tiffany chair and brought rise to many factories opening in Chiavari and surrounding towns. Today it is still seen as an elegant chair to suited to compliment regal events and is now manufactured globally.
To learn more about chair hire Sydney and slushie machine services of The Party Hire Group, including the popular white and gold tiffany chair hire visit the website.
Business Contact Details:
Address: Unit 1/26 Mcilwraith Street, Wetherill Park, NSW, Sydney 2164
Phone: 1300-33-99-81
info@partyhiregroup.com.au
Niche : Tiffany Chair Hire Sydney
---
N3 Air Conditioning Launch New Web Presence
Peter Nakad of Sydney based N3 Air Conditioning said, "We surveyed our clients and visitors to our past site to arrive at a website solution that suited the array of individual client needs and found that they had broad requirements from education on home air conditioning options through to the desire to simply contact us with ease. We needed to take all of this feedback into consideration in our new website design solution and are very happy with the final result."
N3 Air Conditioning is one of Sydney's recognized experts in the supply and installation as well as repairs and service of residential Air conditioning residents trust. They are specialists in custom designed ducted and split ducting air conditioning systems that provides complete climate control solutions for any Sydney home in the demanding year round weather the region experiences.
Peter Nakad said, "The new website needed to be a reflection of the high-quality work we do. I am extremely pleased with the web designer's ability to have captured this in the look and feel of the new website. We are also very encouraged also by the feedback already received from customers visiting the website since its launch."
For more information on the company and to visit their new website, visit via this link: https://n3airconditioning.com.au/
About N3 Air Conditioning
For over ten years, the team at N3 Air Conditioning have been providing professional air conditioning services for Sydney homeowners. The primary focus is residential clients, and they offer supply, installation, repairs and service, for an array of air conditioning systems.
N3 Air Conditioning is a family owned and operated business doing top level Sydney residential air conditioning installation work. With all work being fully insured, clients are putting their project in good hands. Pricing is also extremely competitive and their expert installers get the job done fast and as expected.
Regardless of the need for a reverse cycle or split system, inverter or ducted system, they can offer the very best solutions, at competitive prices, to meet your current home environment and lifestyle needs.
Media Contact
Name: Peter Nakad
Address: L13/167 Macquarie Street, Sydney, NSW 2000
Email: peter@n3air.com.au
Phone: +61-2-9571-0581